 Luvida is an kitchen appliance company that we fully designed the product, packaging and brand for.  Their main product was a sous vide cooker or  immersion cooker.  The brand position was geared towards the at home chef, wanting to explore and experience new ways of cooking.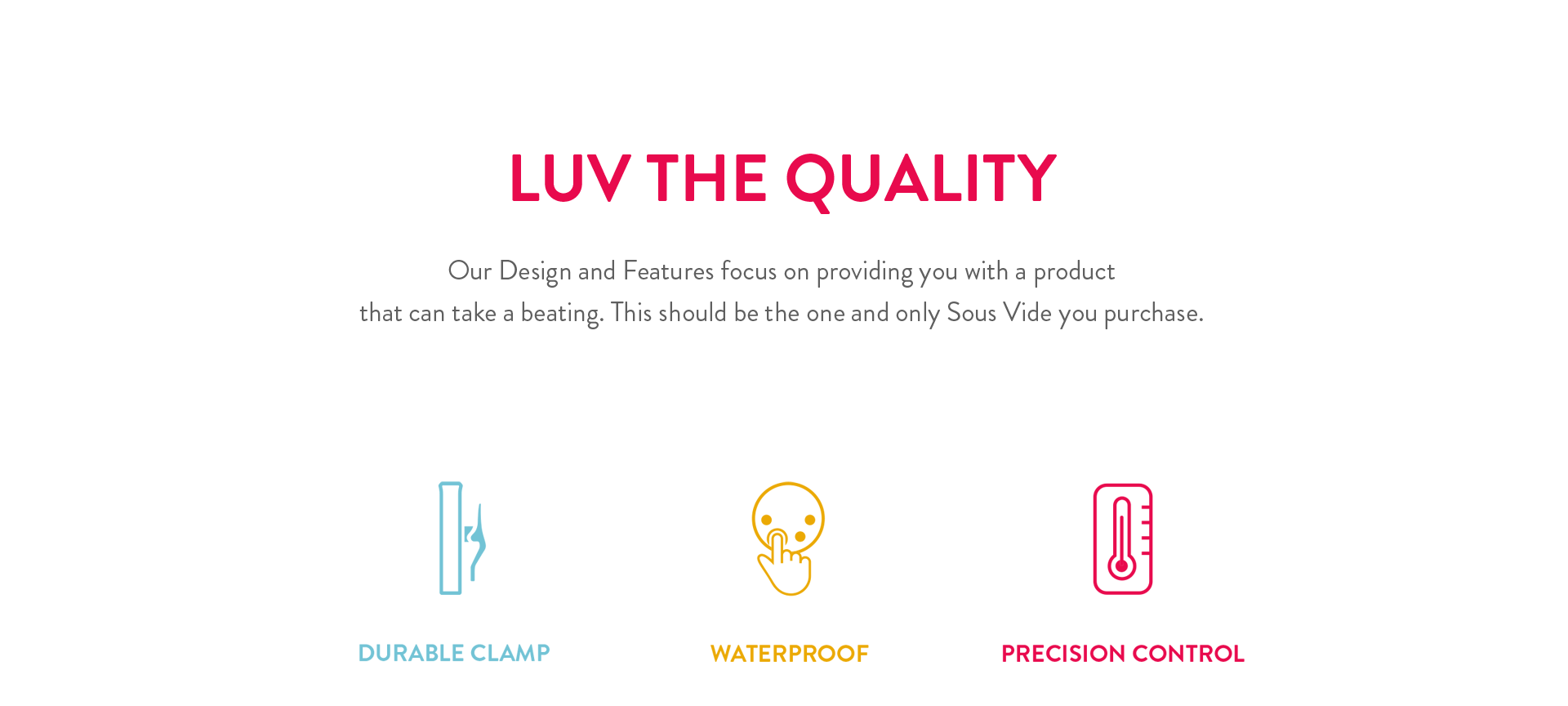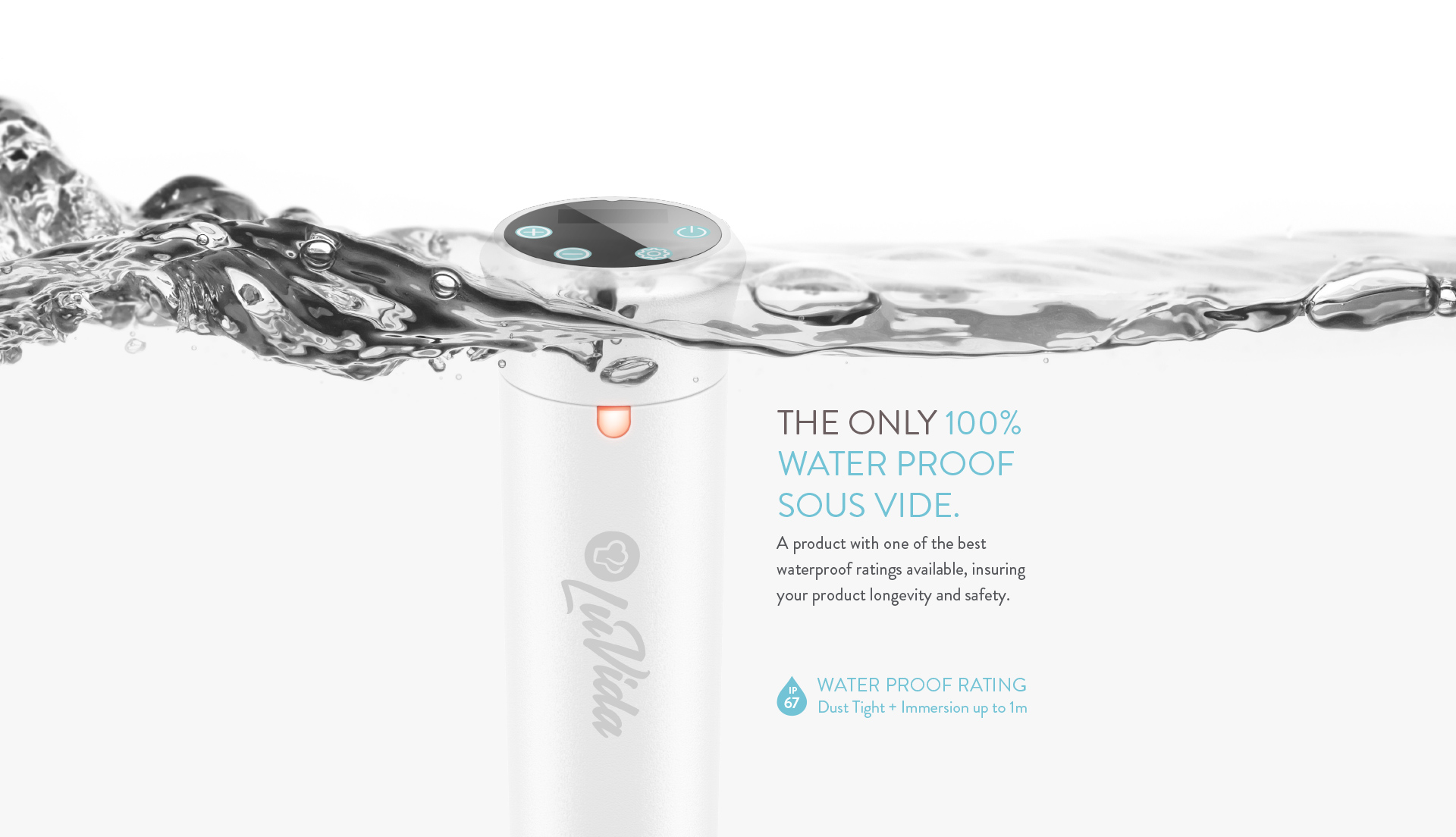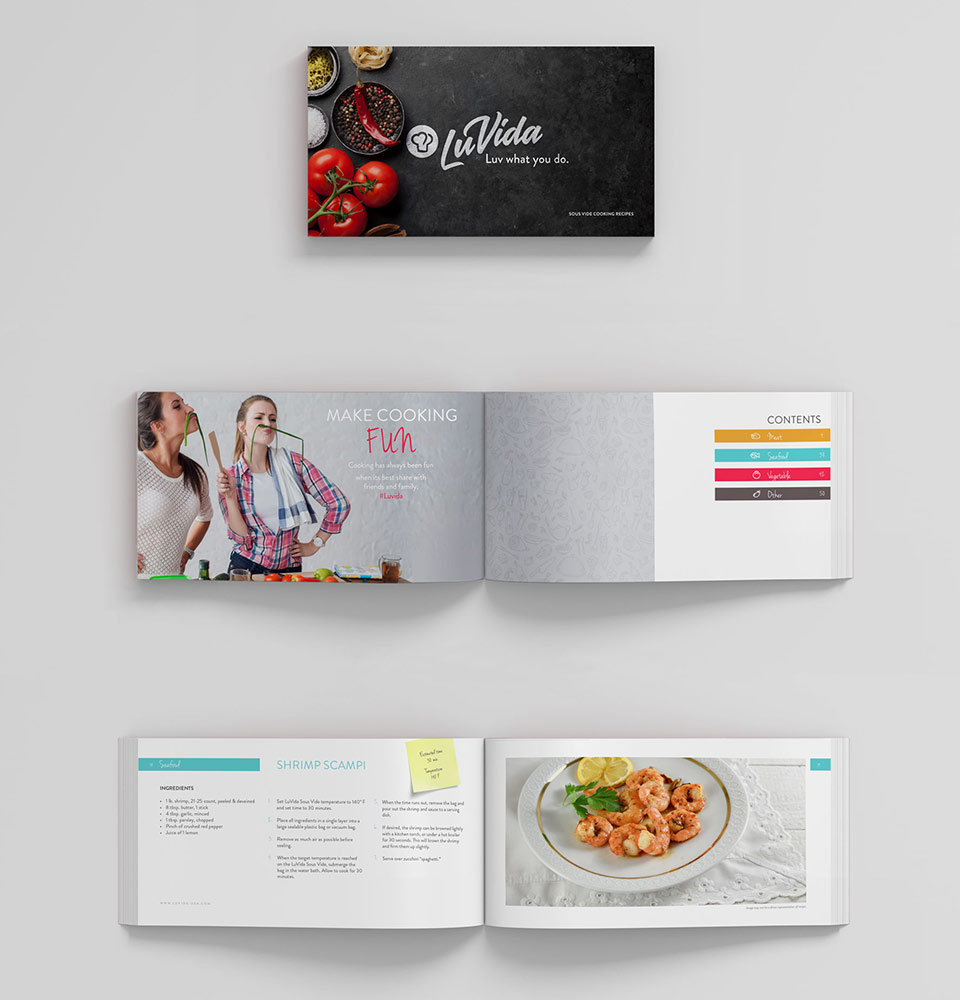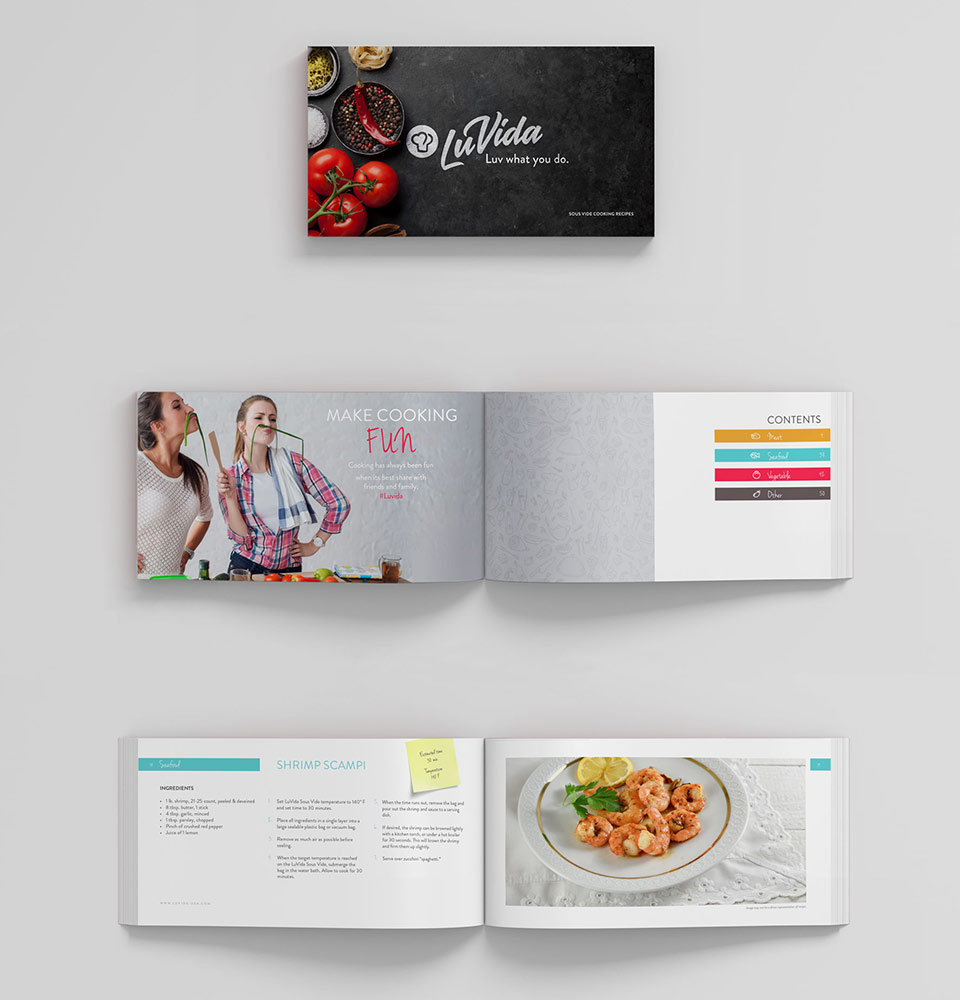 Branded Sous vide recipe book
Pulling together recipes from every source at our disposal, we created a small (in size) Recipe book that was included with the purchase of the sous vide.
We Created a basic information site for Luvida, with the ability to become a full service site once the final product became finalized.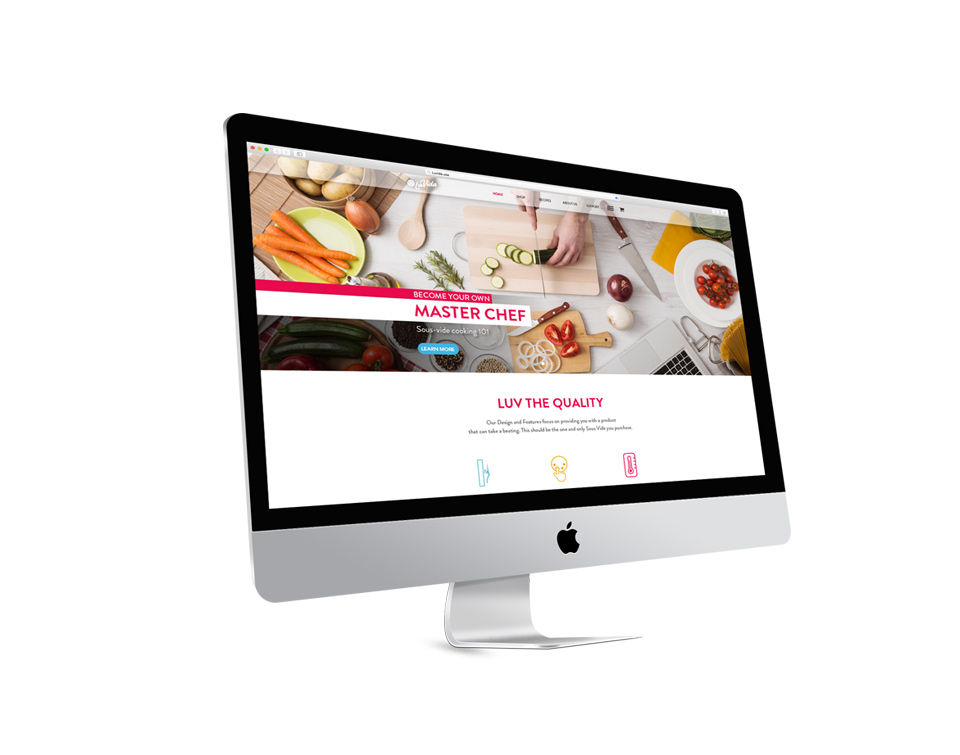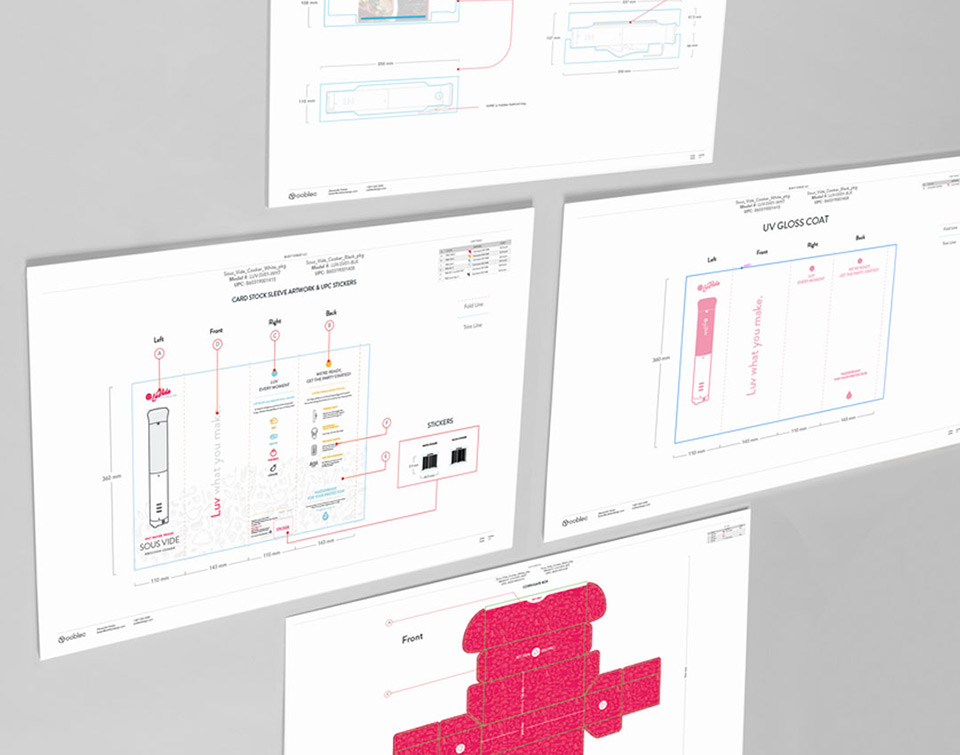 Sleeve Soft touch card stock 4 color print; UV coating on selected areas gives the product a higher end feel. Interior Box White C-flut with a two color print, Box altered to adapt the sous vide cord. Plastic insert Spec'd out to accommodate the containment of the sous vide cooker while displaying/securing the recipe book.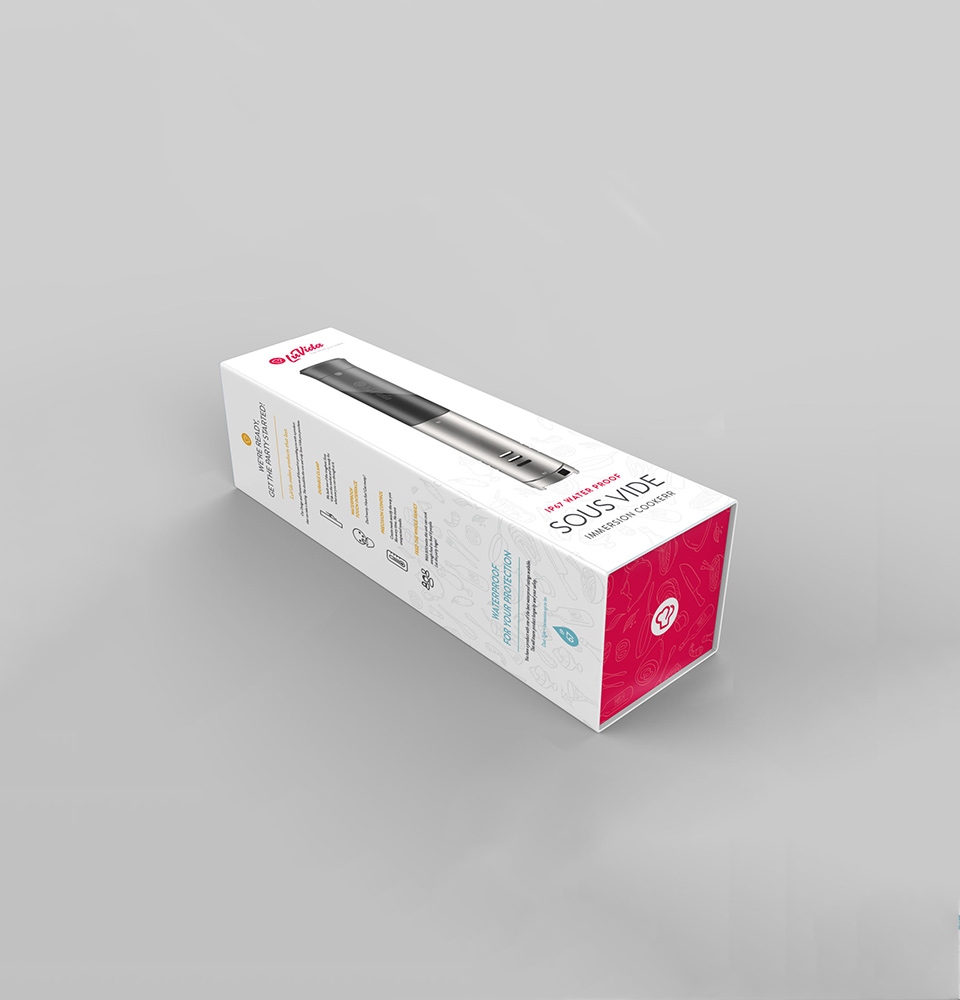 Nulla vitae libero eget lectus scelerisque rutrum ac eu nibh. Suspendisse ultrices pretium tellus vel dictum. Donec sed aliquet massa, in malesuada lectus. Aenean cursus congue lectus, vitae iaculis tortor imperdiet cursus. Etiam vel efficitur ex. Aliquam justo sapien, sollicitudin ac hendrerit ut, tempor

Call for a quote
+1(660) 864 7068

Email
kaiser@stonecranium.com